Contactless Payment
Contactless is a technology developed for fast, easy and safe payments. You can complete your payment in less than 1 second by bringing your contactless card closer to the contactless POS and Payment Recorders.
You can make contactless payment in all places where you see the contactless payment logo.
Contactless payment transactions are made on the antenna connected to the chip on the card and the communication on the POS or ACC via radio frequency waves. You can make your payments up to 250 TL without entering a password and 250 TL and above payments without entering the password.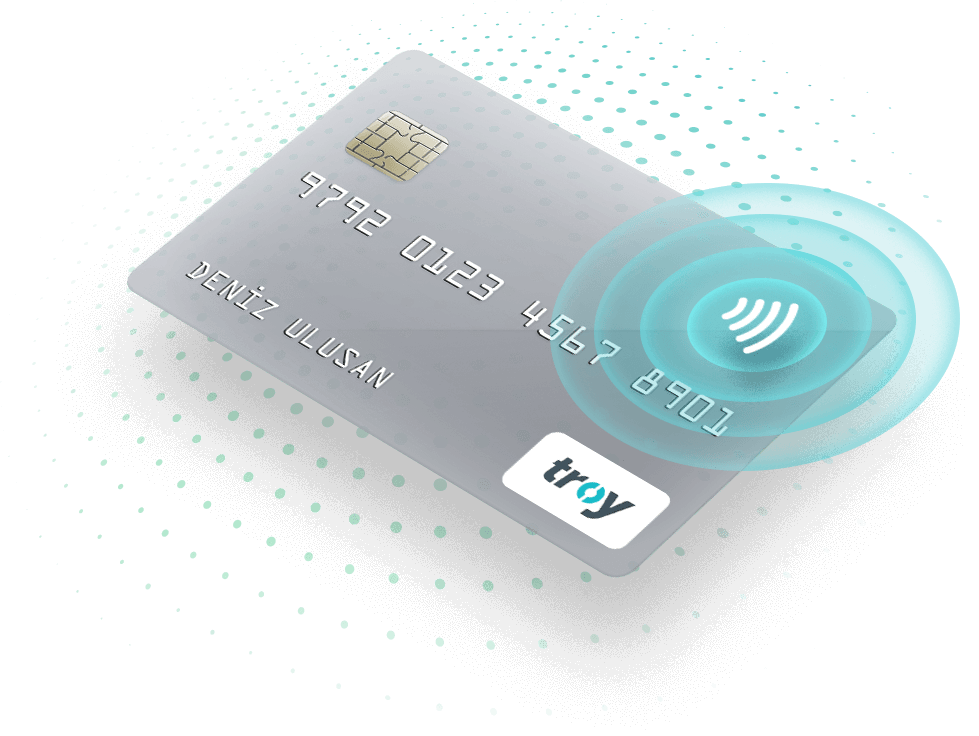 You can also make contactless payments with your phone now!
TROY has just launched its mobile solution using contactless payment technology. Thanks to this
technology, TROY now can offer fast and secure payment through mobile phones.
TROY's mobile solution is currently available on NFC-enabled Android devices and contactless POS devices. We are working on expanding this solution to other devices.